Sign In To Participate
Auction Status
| | |
| --- | --- |
| Status: | The Auction Is Now Over |
| Starts: | Fri Apr 4, 2014 12:00 PM |
| Ends: | Sat May 3, 2014 05:00 PM |
| Timezone: | US/Eastern |
| Currency: | USD$ (United States Dollars) |
— ADVERTISEMENT —
Welcome To The Auction!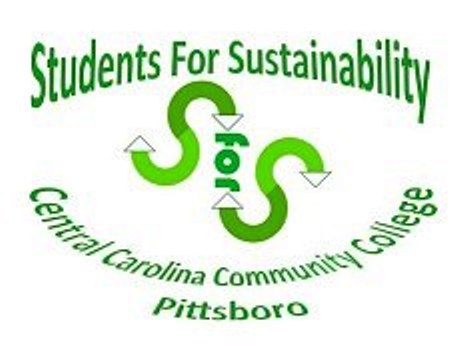 Check out Slow Food Foundation's 10,000 Food Gardens in Africa Project! CCCC's S4S club is raising money to sponsor one or more of these life giving gardens. Please help us reach our goal by joining us between now and April 26th for our auction, or by donating goods and services or even just a few dollars.
The auction closes on Saturday, May 3, 2014, at 5:00 PM EDT (see the Auction Status info on the right to track time remaining).
Students for Sustainability would like to say a huge "THANK YOU!" to all of our sponsors who have generously donated these wonderful items to help with our African Garden fundraiser.
We appreciate your support!
Central Carolina Community College
764 West St, Pittsboro, NC 27312
919-545-8029
Winning Bidder Payment Information
Thank you so very much for supporting the CCCC S4S club's charity auction fund raiser for the 10,000 African Gardens project.
If you are an auction winner: Emails were sent out on Saturday, May 3rd, that list the items you won and what your total bids are. If you did not receive that email, please send a message to the auction administrator at nguin496@cccc.edu.
The auction organizers have updated the information about how you can collect and pay for the items you have won. This is the updated information.
Winning bidders may pick up their items at:
CCCC, Pittsboro campus - please see Tanisha Murchison in the main office of the Sustainability Technologies & Agriculture building (that's Bldg 45 - the one with a small house being constructed beside it). She is generally available during regular business hours. Please note that the college closes early on Fridays. We recommend you call or email to confirm that she will be available when you would like to come by. Contact: 919.545.8051 or tmurchison@cccc.edu. If you cannot come by during those hours, please contact the auction organizer below.
Shipping of some paper items (like gift certificates) may be available. Please contact the administrator via email for details.
Payment Types Accepted:
Check (preferred) made out to CCCC Foundation, and please writeS4S in the memo area
Cash - exact change only, please
Again, your support is greatly appreciated. You have helped make a sustainable garden and farming education possible for a village that currently has problems with food and clean water.
If you have further questions about the auction, please contact the organizer, Carol Lowndes, at clown928@cougarmail.cccc.edu.
For technical questions regarding this auction website or email issues, please contact the auction administrator via email at nguin496@cccc.edu.
General Auction Information
The time on this server will be used to determine the start and end times of the auction. This time may be off from your local time. Refer to the approximate time in the right hand side of this page.
When the auction closes, all bidders will receive an e-mail regarding the status of the items they have bid on.
You must register an account in order to place bids. Click Register Now on the right hand side of this page in the login area. Once you have registered, a confirmation/activation will be emailed to you. You must click on the link in the email message to complete the registration process. If you haven't received your confirmation email, please check your "junk mail" or "spam" folder as it may have gone there. You can also re-request the confirmation email. The link for resending the activation code can be found in the login area.
NOTE: eFlea provides a service that facilitates silent auctions for charities & groups/fundraisers. The items up for bids in this auction are listed by the the group raising the funds. eFlea is not responsible for the accuracy of the item listings. Please verify item details with the auction administrator(s) prior to placing any bid(s). While eFlea tries to verify the auction administrator(s) and charity/group, we cannot guarantee their validity. Please be cautious and participate in auctions where you are familiar with the groups and or administrators.
Information On The Bidding Process Frequently Asked Questions
Please Note that all bids are final. By placing a bid on an item you are agreeing to a contract. You will enter into a legally binding contract to purchase the item from the seller in the event that you are the highest bidder at the time the auction closes. You are responsible for reading the full item listing, and understanding the above instructions and accepted payment methods. The Seller (auction administrator) assumes all responsibility for listing these items. The bidder's source IP address is logged for all bid transactions. Persons placing fraudulent bids may be prosecuted in a court of law.